In-School Support for Students Living with Diabetes
Program Objectives: An Overview
Our program is designed to create an incentive for early and sustained implementation of essential In-School Support programs for students living with diabetes (Type 1 and Type 2).  We are seeking to motivate schools to take a broad view of the diabetes pandemic by including Type 2 diabetes and proactive contributions to raise general awareness and nurturing actions that support prevention. We also hope to encourage schools to help improve insights regarding the prevalence of youth-onset diabetes across Canada.
Eligibility
All elementary and secondary schools across Canada, irrespective of governing authority.
Any school for which a completed nomination form has been received from a parent, student, other family member, member of the public or as a 'self-nomination' directly from a school principal.
All nominated schools that complete the required Application Form following a nomination.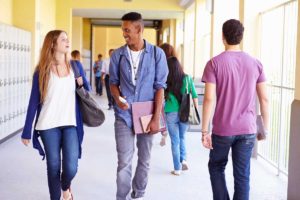 How the Program works
Nomination forms can be submitted at any time.
Once a school is nominated, the school will be asked to complete an Award Application Form.
The Sir Fredrick Banting Legacy Foundation Assessment Committee will determine Award Winners based on the content of the Application Form supplemented by answers to clarifying questions where necessary.
Winners will be advised within 6 weeks of receipt of an Application.
Note: because implementation of in-school support programs is 'uneven' across Canada, the Award Program is based on a 'tiered' approach that includes opportunity to be further recognized for subsequent progress with the school program.
This Program is supported by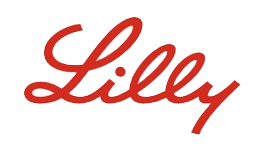 What the School Receives
All winning schools will receive:

a Certificate for display in the school
permission to use the associated 'Award logo' on any relevant school collateral material such as on a website or in newsletters
Inclusion on the Sir Fredrick Banting Legacy Foundation (SFBLF) web site, "Wall of Champions" ,  that will include a brief description of the reason for the award and the school logo, if desired.

Schools will also receive a wall plaque
Assessment Criteria : Overview
Degree of progress toward meeting the Canadian Paediatric Society (CPS) minimum standards for 'preparation' and applicable in-school 'accommodations'
to support students living with diabetes; [for more information see the CPS website Diabetes@School]
Program flexibility to include all students living with either Type 1 or Type 2 diabetes
Attention to general 'school-wide' diabetes awareness raising and proactive prevention
Collaboration with 'local/regional' healthcare providers to facilitate program success
Processes to support parents of students living with diabetes; e.g. communications with the school, Identification of sources for assistance with preparing Individual Care Plans (ICP)
Willingness to contribute anonymous data to help improve knowledge of youth-onset diabetes prevalence across Canada.
Notes: The Award Application Form contains more detail on the criteria.
Existence of a formal provincial/territorial 'policy' or 'guideline' is not part of the Award criteria. SFBLF is focused on recognizing the initiative of each individual school.
To Nominate Your School, please use the link here
For an example of a cost-effective, in-school support process in routine use by an elementary school in Winnipeg, Manitoba, Canada, download this pdf